We offer programs of study leading to B.S., M.S. and Ph.D. degrees. Our school is comprised of more than 40 faculty members, as well as more than 100 undergraduate majors (one of the largest programs in the United States) and more than 100 graduate students.

A Physics undergraduate degree is a window to an incredible world of exploration and application.
The School of Physics offers bachelor of science degrees in physics and applied physics. The undergraduate degrees are broad based with an initial emphasis on core topics such as classical and quantum mechanics, electromagnetism and thermodynamics. This is followed by a range of more specialized courses including atomic, solid state, optical, nuclear and particle physics; biophysics, astrophysics, nanoscience and relativity. Courses of general interest, such as astronomy, are also available.
The relatively large number of physics majors (more than 100) allows for a wide range of courses to meet the interests of a diverse student group. Students are able to develop their own programs of study with the aid of faculty advisement.
Approximately half of all physics majors progress to doctoral study at, either Georgia Tech or at other prestigious universities. Students may also go to graduate school in other disciplines such as electrical engineering and materials science, where a bachelor degree in physics is recognized as effective preparation. Other students choose to go into education, business and industry. Banking (economic forecasting) and oil exploration are among the many areas that seek physics majors.
Learn more about our undergraduate program.


The graduate curriculum in the School of Physics provides the background and training needed to conduct and complete high quality, world-recognized research.
Moreover, owing to the experiences we offer for supervised teaching of undergraduate laboratory courses, graduate students from diverse backgrounds develop into creative physicists who can function effectively in educational, industrial or government laboratory settings.
Successful completion of the Ph.D. program in Physics requires (a) completion of course work, (b) participation in seminars and Special Problems, (c) acceptance into Ph.D. candidacy, and (d) thesis research.
The School of Physics also participates in the Interdisciplinary Ph.D. program in Quantitative Biosciences (QBioS) that enables the discovery of scientific principles underlying the dynamics, structure, and function of living systems. Interested applicants with an undergraduate physics background should apply for the QBioS Ph.D. program, but with Physics as the Home School.
Learn more about our graduate program.

View a list of all School of Physics courses dating back to 2007.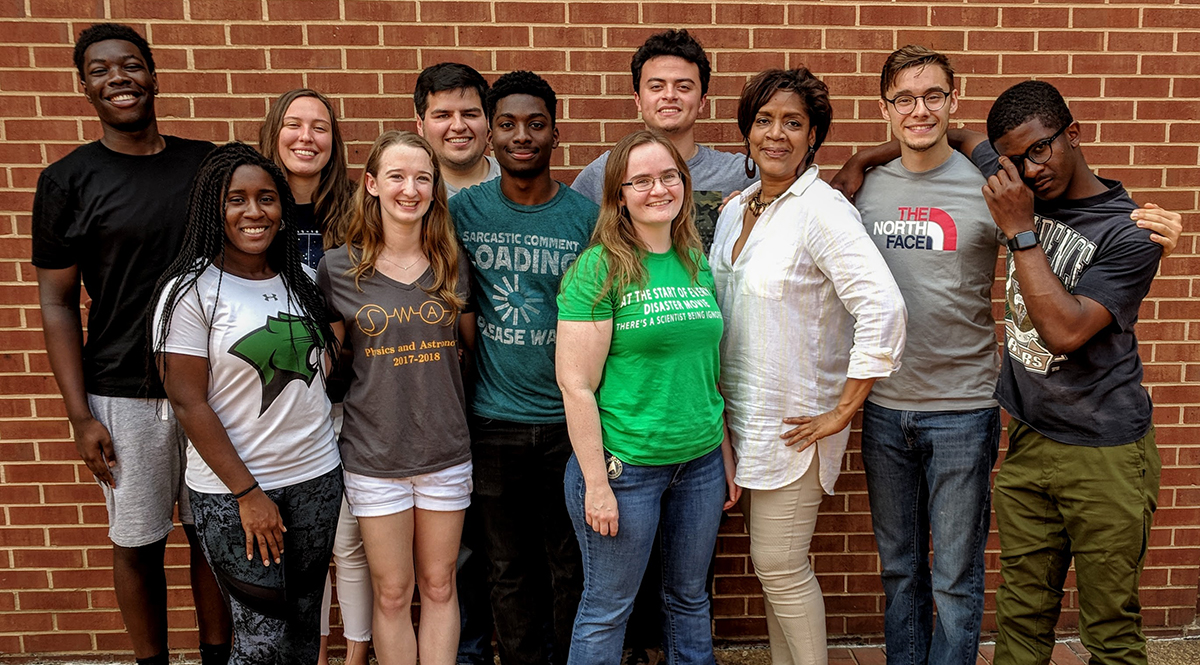 Our Home
The Howey Physics Building is comprised of 26,000 square feet of instructional space (classrooms and laboratories), 156,000 square feet of research laboratory space, and office space for faculty, post-doctoral fellows, graduate students and visitors. Learn more about us and the history of the School of Physics.