Using the LANDesk Software Deployment Portal
Install Software Through LANDesk
LANDesk is the management software the School of Physics uses to manage, update, and deploy software to our Windows machines. To open and use the LANDesk Software Deployment Portal, follow these instructions.
*Some software packages may take over 2-3 hours to install. Leave the task running until it has a "Completed" staus.
Click on the "Start" button on the bottom-left of your desktop and then click on "All Programs".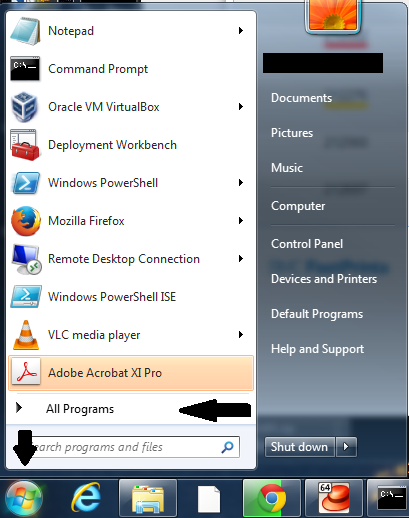 Open the "LANDesk Management" folder and click on "Desktop Manager". If you do not have this folder, LANDesk is not installed. Please contact the IT support team at support@physics.gatech.edu or 404-385-2223 to install it.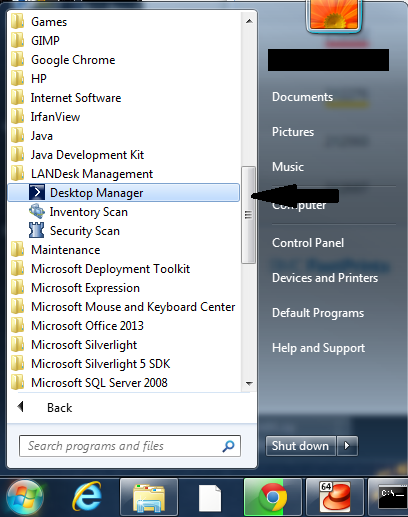 It will take a few seconds for the portal to come up fully. Check the box next to the software that you want to install and then click "Deploy". If you don't see any software listed, click "Refresh" on the right side to check again.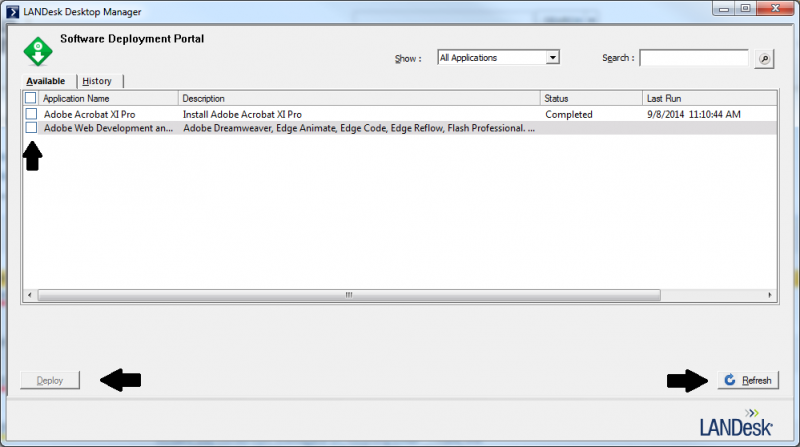 If you have any questions or request, please contact us at support@physics.gatech.edu